News
09/27/2020
Currently Roman Miroshnichenko is completing his new album The Sixth Sense featuring Jennifer Batten, Paul Wertico, Gary Husband, Charlie Bisharat, Dominique di Piazza, Matt Laurant, Daniel Fugueiredo, Gumbi Ortiz, Frank Colon, Luis Alicea and Henrik Andersen. Stay tuned!
09/21/2020
From September 15 to 18, 2020, Kaluga hosted the XIII international music festival "World of guitar" - one of the brightest events in the cultural life of Russia. During the four days of the festival, at the Philharmonic Hall played guitar music of various genres: classical, Russian guitar, flamenco, jazz-rock and fusion, which was performed by talented performers from Russia, Armenia, Belarus, Kazakhstan, Moldova and Cuba.
The final part of the festival, introduced the Roman Miroshnichenko and Moscow city Symphony presented a guitar show "My Best Songs", which included a number of compositions written by Roman Miroshnichenko, which brought him many awards the world's leading American and British music awards and competitions in the period from 2009 - 2019.
09/10/2020
We're proud to announce that Roman Miroshnichenko just won Honorable Mention in the Unsigned Only 2020 (UO) music competition under the "Instrumental" category for his composition 'Song For Godfather Of Fusion' from the latest Award-winning album "Ascension"!
Throughout 2010 - 2020 Roman has received a total of 30 nominations with 10 wins in multiple international songwriting contests and music awards, including four The Independent Music Awards, 1st Prize of the USA Songwriting Competition, 1st Prize of the International Acoustic Music Awards, Honorable mention prize of the International Songwriting Competition and 3-time Finalist of the UK Songwriting Contest.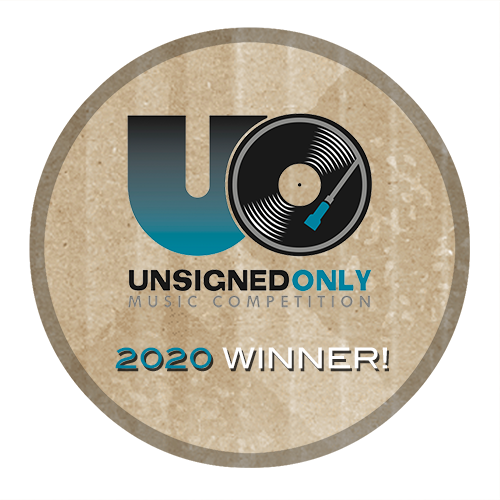 05/28/2020
New joint single "IsoBoogie" with the 'Guitar Queen' Jennifer Batten (Michael Jackson, Jeff Beck) is out! Enjoy! The recording feat.: Valery Chernook (drums) and Oleg Kanakov (bass).
"Hey Roman! Great track! Amazing tone and phrasing! Really cool stuff! Good to see you guys making good use of the quarantine!" - Steve Vai noted
"We were so busy for several years we weren't able to record something together. Due to the pandemic, we had free time and I sent to Jennifer a sketch of my new composition. She liked the melody so much that we immediately started recording the long-awaited single!" - comments Roman Miroshnichenko.
"IsoBooogie" is a current Semi-FINALISTs of the UK Songwriting Contest, "Instrumental" category with 5 STARS raiting!
05/27/2020
These dire times Roman Miroshnichenko collaborates with world renowned musicians on a music project by Pakistani music producer and «Dream Station Productions» owner Kashan Admani. The single "We Are One" features internationally acclaimed artists from all over the world such as Grammy Nominee Simon Philips from USA who has also played with Toto, The Who, Judas Priest, Asia, Pete Townshend and Gary Moore, a flexible and powerful electric bassist Stu Hamm from USA, who has played with Joe Satriani and Steve Vai, Grammy Award winning violinist Charlie Bisharat from the USA, Lili Casely from the UK, Palash Sen from India, musical Notre Dame de Paris soloist Matt Laurent from Canada, Luiza Prochet from Brazil, world renown percussionist Gumbi Ortiz from Florida and Taylor Simpson from the USA. Since May, 27th, the single's official music video received a wide response in the world press and social networks, gaining a total of more than 800,000 views.

At a time when the global population continues to live in isolation due to the coronavirus pandemic, this collaboration gives a message of hope, togetherness, spirituality, and social harmony.

"Music has the power to inspire hope and spread positive energy around. The idea was to come together to give hope to people all over the world and show that humanity is alive and united in these turbulent times in the fight against the novel COVID-19 pandemic," - says Kashan Admani.