News
10/01/2021
Roman Miroshnichenko's new album «Plays Daniel Figueiredo», featuring 25-piece St. Petersburg Studio Orchestra and pianist Rannieri Oliveira. The album includes 10 tracks, composed by 2-time Latin Grammy Winner Daniel Figueiredo.

"This recording is very special to me. Daniel's melodies are very poignant and helped me show another of my own musical facets. Being the album's co-producers, Daniel and I agreed that acoustic and electric guitars in the album drive the orchestra. And we developed our own conception. This fantastic musicianship is extraordinary, and this is incredibly beautiful album!" - Roman Miroshnichenko noted.
09/09/2021
Enjoy music video for "Russian Mountains"!
09/08/2021
We're proud to announce that Roman Miroshnichenko just won HONORABLE MENTION in the Unsigned Only 2020 (UO) music competition under the "Instrumental" category for his composition 'Bodhrán's Magic' from the latest Award-winning album "The Sixth Sense"! Throughout 2010 - 2021 Roman has received a total of 30 nominations with 10 wins in multiple international songwriting contests and music awards, including four The Independent Music Awards, 1st Prize of the USA Songwriting Competition, 1st Prize of the International Acoustic Music Awards, Honorable mention prize of the International Songwriting Competition and 3-time Finalist of the UK Songwriting Contest.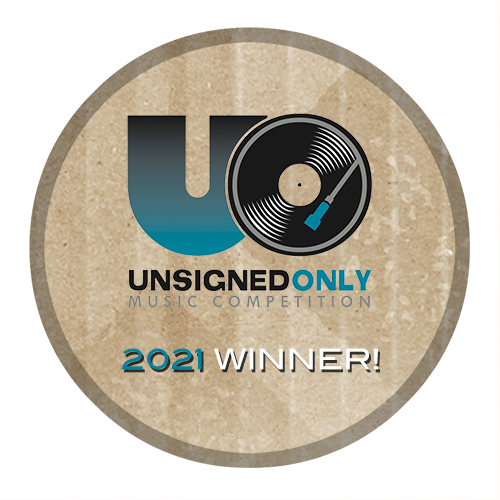 09/06/2021
Roman Miroshnichenko's and Henrik Andersen joint tracks "Corona Funk" and "Flying Dragon", from new album "New Shapes" - NOMINEEs of The Hollywood Music In Media Awards (HMMA)!
Winners are chosen by select members of the Society of Composers & Lyricists, the TV Academy, the Academy of Motion Picture Arts and Sciences' music branch, the National Academy of Recording Arts and Sciences and performing-rights organizations, as well as film-music journalists and music executives.
Past honorees include soundtracks for such iconic movies as "Joker", "La La Land", "Rocketman", "Ford V Ferrari", "Jojo Rabbit", "Lion King", "Parasite", "The Addams Family", "Incredibles 2", "Green Book", "Deadpool 2", famous composers and songwriters Hans Zimmer, Alan Silvestri, Glen Campbell, "Earth, Wind & Fire", Diane Warren, Smokey Robinson,
Annie Lennox,
Dave Mason, Sam Smith, Jennifer Lopez, Brian Wilson, Lady Gaga, Christopher Young, John Debney, John Powell, Anthonio Sanchez, Shawn Stockman, to name a few.
The HMMA awards ceremony will take place on November 17th, 2021 in Hollywood.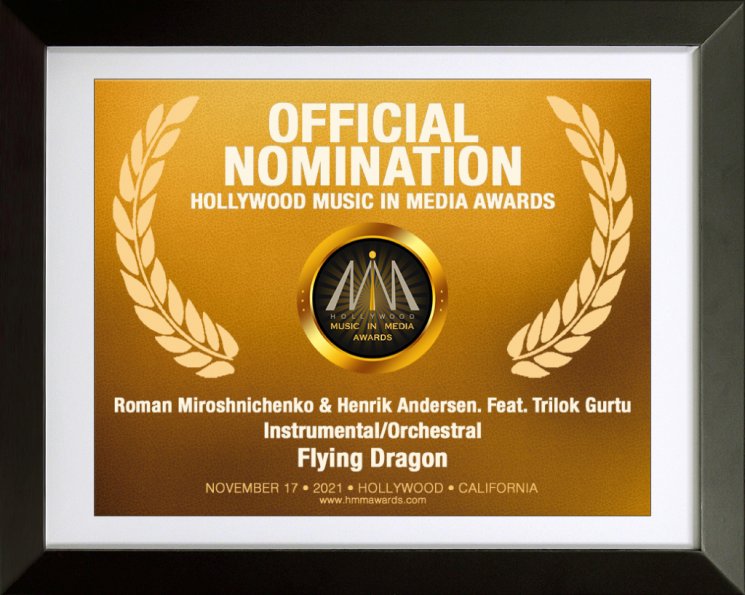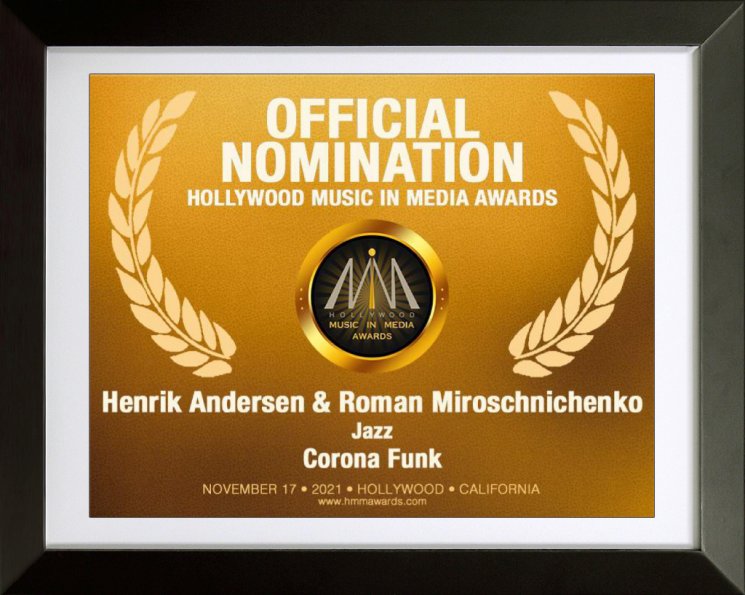 08/26/2021
In front of 30K people, Roman Miroshnichenko has performed at the celebration in honor of the 650th anniversary of the city of Kaluga!