News
09/17/2019
On September 12, the last musical evening was held at Spaso House - on October 3, the Head of the American diplomatic mission completed his service and returned to the States. To say goodbye Mr. John Huntsman (himself a former rock musician) decided to good music: on stage performed US folk-blues singer and songwriter Tim Easton and Roman Miroshnichenko with his trio. At the end of the evening the musicians performed two joint compositions.
- If the US and Russia could interact as smoothly as Tim and Roman play together then there would be no problem! - said John Huntsman. - Despite the existing differences between us, we learned to find common ground, including through music. I admire the Russian people, I am glad that I had a chance to work with the Russian authorities. Although it was not always possible to reach a solution to all the problems, but at least we were able to stabilize our relations. Mary Kaye (Ambassador's wife) and I will miss Russia!
Photo credits: Elena Chinkova
09/04/2019
We're proud to announce that Roman Miroshnichenko just won Honorable Mention in the Unsigned Only 2019 (UO) music competition under the "Instrumental" category for his composition "Alien's Electrik Dream" from the latest Award-winning album "Ascension".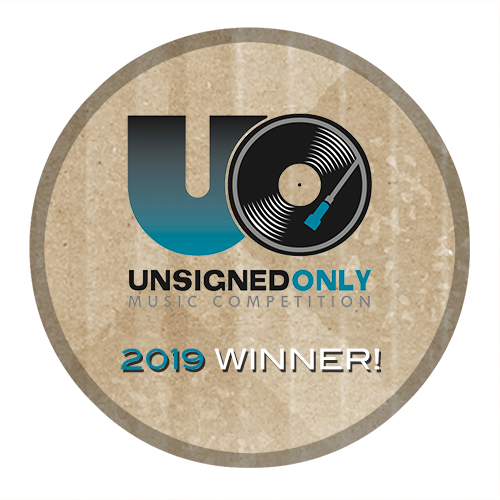 06/25/2019
On June 22nd, the Symphony Space Performing Arts Center in New York hosted the awarding ceremony for the 17th Annual American Independent Music Awards (IMA). Since 2016, Russian virtuoso guitarist Roman Miroshnichenko is a member of the IMA jury, which included Tom Waits, Robert Smith, Paquito D'Rivera, Suzanne Vega, Beth Gibbons, Ozzy Osborne, Arthuro Sandoval and many other outstanding masters.

On the eve, the Directorate of The Independent Music Awards chose Roman Miroshnichenko as one of the ceremony's presenters. Together with last year's Dance/Electronica winner åMBe, Roman announced winners in 10 nominations, simultaneously killing the audience with a number of the best traditions of Hollywood comedians jokes.

«Being 4-time IMA Winner and 4-time Nominee in previous years, including 'The Best Instrumental Song' Nominne for this year, every time I am convinced how difficult it is to get through tens of thousands of applicants to the top five nominees and become a winner. Also, I am very proud that I had the honorable mission to hold part of the ceremony and amuse the audience!» — Roman Miroshnichenko says.

Founded in 2001, along with Grammy, BRIT Awards and MTV Video Music Awards, the IMA — is one of the most significant awards of the world music industry for today. Previous IMA Winners and Nominees including: George Benson, Meghan Trainor, Jeff Healey, Larry Carlton, Foreigner, David Sanborn, Paul Wertico, Paquito D'Rivera, Macy Gray, among many others; and influential press and talent buyers from the Americas, Europe and Pacific Rim.
06/13/2019
Watch Roman's interview in the program "The Best in the Country" on the TV channel "Strana FM":
06/03/2019
---
In late May 2019 ALL STARS rocked thousands attendees at Skolkovo Startup Village open-air show in Moscow, Russia and at one of the biggest guitar festivals in Europe, the «World of Guitar» in Kaluga. Traditionally, one of the largest guitar forums in Europe, within five days were presented a variety of musical genres. On festival's opening Roman has performed in duo with Russia's famous pianist Daniel Kramer. On May, 30th Roman has presented ALL STARS project, featuring one of the most versatile and musical drummers Paul Wertico, gained world recognition as a member for the Pat Metheny Group, worldwide acknowledged for his skills as a virtuoso electric bass player, John Mclaughlin's Trio long-time member Dominique Di Piazza.
Paul Wertico: — «Wow, what a band! I've had the pleasure of playing with some of the world's greatest guitarists and now I can add Roman Miroshnichenko to that list. Roman has it all: intense passion, a wonderful sense of groove, great musicality, and amazing technique. Dominique Di Piazza and I have played together before on several occasions and he's not only an unbelievable bassist, but also a true spiritual musical being. This was also my first experience playing with keyboardist Janos Nagy and he sounded absolutely beautiful too. I can't wait for all of us to play together again!»
Roman Miroshnichenko: — «It has been a great honor for me to have performed together on the stage with such great musicians! Paul Wertiсo is one of the legendary drummers who has influenced all other drummers in the world!»
World renown bassist, Whitesnake and Thin Lizzy bands ex-member Marco Mendoza and his trio featuring Roman as special guest performed at 2nd part of this concert and presented latest Marco's album Viva La Rock.